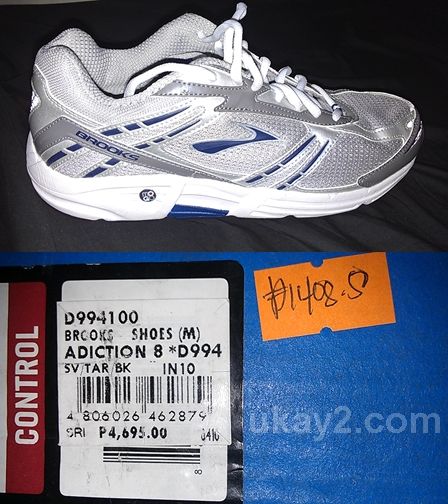 Its very timely for me that I go-gaga over jogging and wanted to buy a not-so-expensive running shoes and coincidentally heard about Toby's Sports Shop SALE on different sporting goods (including what I need, a running shoes hehe) up to 70% OFF!
Some friends reminded me to find a size 1 inch larger than what I usually buy. They told me its for my feet to have some extra space for breathing and likewise to avoid blisters .
Tada! After an hour of scourging and scrutinizing lots of running shoes at the store, I finally decided to buy the "Addiction 8", a product of Brooks. Its price was slashed at 70% off the original price. From P4,695.00 to P1,408.50. Ain't that bad huh!